Find a Burlington NC Proctologist with a Personalized Approach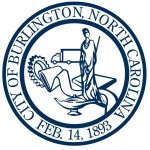 Looking for a Burlington NC proctologist can be a daunting task. When you experience colorectal or anorectal medical problems, we understand you may feel embarrassed and uncomfortable seeking treatment.
Whether you're dealing with a particular area of concern or just need screening for a potential medical condition, Saleeby and Wessels can offer you a personalized approach to diagnosis and treatment just 60 miles away.
About Us
Our practice began in 1955 when Dr. Richard Saleeby, Sr. realized the need for a proctologist for the Greater Triangle area. As a board-certified colon and rectal surgeon he became aware of the suffering of people in the community from pain, bleeding and itching caused by treatable conditions. His son Dr. Richard Saleeby, Jr. joined the practice in 1990, and was followed by Dr. Frank Wessels in 2006. Both doctors are colon and rectal surgery Fellows and have extensive training and experience in helping patients cope with challenging conditions.
Conditions Treated
We offer treatment for a wide range of colorectal disorders, and our goal is to provide excellent care to patients who need a proctologist in Burlington NC. Some of the conditions treated in our practice are:
Anal Abscesses: These usually develop after an infection in the anal glands and symptoms include swelling, redness and pain in the region. Patients may also experience general fatigue and a feeling of being unwell, or be aware of fever or chills. Abscesses frequently need to be drained surgically by a qualified colon and rectal surgeon.
Bowel Incontinence: Patients with this condition find it difficult to avoid passing gas or leaking feces. The disorder can be very embarrassing to deal with, but in many cases mild incontinence can be treated with dietary changes, exercise and the use of medications. By consulting with an experienced Burlington NC proctologist, you can explore a range of treatment options for this problem and discover ways to improve your quality of life.
Pruritus: This is a form of anal dermatitis that is very itchy and painful for the patient. It is caused most often by anal fissures or hemorrhoids, but more serious bacterial conditions or inflammatory bowel disease can also be to blame. Moisture from perspiration tends to make the itching worse, while washing vigorously or using strong soap or cleansers irritates the skin. Treatment usually consists of dietary changes and topical medication.
Hemorrhoids: The specific cause of these enlarged, bulging veins in the anus is unknown, but factors that contribute to their development include age, constipation or diarrhea, pregnancy or faulty bowel function. You may have hemorrhoids if you experience pain and itching around the anus or find sensitive lumps that bleed during bowel movements.
Treatment Options
In most instances, as your proctologist we try to find the least invasive treatment for your particular condition. Many anorectal disorders can be managed without the need for surgery on an outpatient basis, but if surgical intervention is required we have the skills and experience to provide it. We diagnose your problem using methods such as screening colonoscopy, proctosigmoidoscopy and polypectomy, all of which use the most up-to-date techniques and equipment available.
Patient Care Approach
As leading proctologists serving the Burlington NC area, our goal is to provide personalized patient care and the best possible solution for your situation. Our staff members are all fully trained and very knowledgeable, and their friendly attitude and respectful approach will put you at ease immediately. You can feel safe and secure in our practice, knowing that you can ask all the questions you need to and we will provide truthful and confidential answers.
Our surgeons are trained in general surgery as well as specialized methods, and are certified by both the American Board of Colon and Rectal Surgery (ABCRS) and the American Board of Surgery (ABS) to offer the highest quality health care services. We make it our mission to provide you with the most comfortable experience possible, and put our patients first every step of the way.