How to Find Proctologists in Kinston NC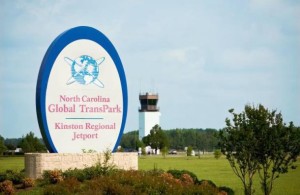 With just over 21,000 residents at the time of the 2010 census, Kinston North Carolina is a small city located in the Inner Banks region. A two-time winner of the All-America City Award, Kinston is justifiably proud of its record as a place where the citizens work together on challenges to the community.
One of the challenges of living in a city this size is often the lack of medical care facilities, but proctology services is an exception to the rule. With Saleeby and Wessels Proctology Services available just 90 miles away, patients needing proctologists in Kinston NC no longer need to travel excessive distances to access care.
The Saleeby and Wessels Mission
Our mission at Saleeby and Wessels (S&W) is to improve the quality of life for patients suffering from colorectal conditions in the region. Founded in 1955 by Dr. Richard Saleeby, Sr. the practice has grown over almost 60 years to include his son, Dr. Richard Saleeby, Jr. and Dr. Frank Wessels. Both of these are board-certified colon and rectal surgeons, and Fellows of the discipline, dedicated to helping in the treatment and management of painful, embarrassing conditions.
How We Achieve This
At S&W we offer a range of treatments performed by a leading team of experienced, compassionate team of proctologists in Kinston NC. Whether you need screening for diagnosis purposes, in-office treatment and management of a chronic condition or immediate colorectal surgery, we are here to help. We make every effort to help you avoid invasive procedures, but if it becomes necessary our doctors are qualified and experienced to perform the surgery you need. Our practice also has the most up-to-date medical equipment and technology, which ensures the best possible treatment and outcome for you, the patient.
Making a Diagnosis
We offer a number of sophisticated diagnostic methods, including:
Screening colonoscopy
Proctosigmoidoscopy
Polypectomy
All methods are performed by a skilled, compassionate team with a respectful, personalized approach to your specific problem.
Dealing with Hemorrhoids
We treat a number of colorectal conditions that require the attention of a proctologist in Kinston NC, including dealing with hemorrhoids. We offer the latest in non-surgical approaches, including:
Injection sclerotherapy
Rubber band ligation (RBL)
Infrared coagulation (IRC)
If none of these options is suitable, we can provide excision of external hemorrhoids safely and comfortably in the office using a local anesthetic.
Other ColoRectal Conditions
We also treat other colorectal conditions, such as anal Crohn's disease, anal fissures and anal fistulas. Whether your condition is recent and acute or a chronic problem you've experience for years, our procotologists in Kinston NC can bring you relief and make a significant difference to the quality of your life.
Don't hesitate to contact us if you have colon and rectal problems that you are dealing with. A brief consultation with our team will provide you with peace of mind and the opportunity to ask all the questions you need answers for.
Image source: http://kinstonfellows.com/