Find Proctologists in Raleigh NC for Relief from Painful Colorectal Conditions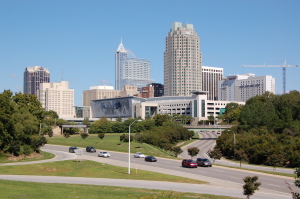 The city of Raleigh NC is one of the earliest examples of a planned city in the U.S., and is home to a number of important cultural and historic sites. It's also the state capital and one of the fastest-growing cities in the country. With close to half a million residents, many of whom are well-educated and affluent, it isn't difficult to find a proctologist in Raleigh NC when you need one. Located right just a few miles away in Chapel Hill, Saleeby and Wessels (S&W) provides a range of proctology services to the population of the Triangle.
The S&W Approach
Our purpose is to provide personalized, custom care for all our patients. Whether you need colorectal diagnostic services or treatment for a condition such as Crohn's disease, our skilled team has the knowledge and resources to make your experience as comfortable as possible. We try as far as possible to treat all conditions using the least invasive means possible, but when outpatient treatment is not an option our board-certified colon and rectal surgeons are ready to give you relief.
Early Days
In 1955 Dr. Richard Saleeby, Sr. realized the need for proctologists in Raleigh NC and the surrounding area. He founded Saleeby and Wessels as a way to help patients suffering from pain, bleeding and itching caused by treatable conditions. In 1990 his son, Dr. Richard Saleeby, Jr. joined the practice and in 2006 Dr. Frank Wessels became a part of S&W. All three are colon and rectal surgery Fellows, and have extensive experience in treating anorectal conditions.
Treating an Anal Fistula
Many colorectal problems can be treated in office, but some require surgery. One example is a fistula, which is an abnormal tunnel that forms under the skin and connects one section of the body or an organ to another. In the anal region, fistulas are typically caused by:
An anal abscess that has developed quickly or been left untreated
Previous surgical procedures
The presence of Crohn's disease
Exposure to radiation
Symptoms of an anal fistula include a severe, throbbing pain during bowel movements, swollen anal tissue and discharge in the area, which can cause secondary infection, fever and chills.
An anal fistula is usually diagnosed by clinical examination that takes place under anesthetic, but occasionally patients might need an MRI, a CT scan or other radiological tests to identify the severity of the problem.
Colorectal Surgery
Once the proctologist has a clear diagnosis, you may be required to undergo a fistulotomy, which is a minor surgical procedure to clean out the fistula and enable it to heal. If the patient has hemorrhoids or an anal fissure, this can often be surgically treated at the same time.
Using the S&W patient first approach, our qualified and experienced proctologists in Raleigh NC will provide you with quality, compassionate care and help you to experience relief from your colorectal conditions.