How to Find Proctology Services in Garner NC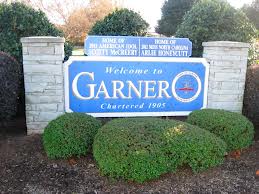 The town of Garner, North Carolina, is a growing community that is currently home to around 26,000 residents. Just 8 miles south of downtown Raleigh, Garner is closer to medical services in the area than some Raleigh citizens who live on the outskirts. This is particularly beneficial when its residents need to access proctology services in Garner NC, because Saleeby and Wessels is just a stone's throw away along U.S. Route 70. We provide the highest level of healthcare for all patients, and services aimed at improving quality of life for sufferers of anorectal conditions.
Services We Offer
We offer a range of services with up-to-date diagnostic options such as colonoscopy, flexible sigmoidoscopy and screening for Crohn's disease. With the tools at our disposal, we can determine whether your condition can be treated on an out-patient basis or whether surgery is required. In the event that you need surgical intervention, our Drs. Frank Wessels and Richard Saleeby, Jr. are both highly-qualified anorectal surgery Fellows. Both are board certified to provide you with full confidence in their skills.
Conditions We Treat
While we're able to provide you with surgery when you need it, many anorectal conditions can be treated in our office using less invasive methods. Some of the common conditions we treat are:
Anal Fissures
Fissures are caused by a number of problems and can occur in almost anybody, but they generally present with the same symptoms in most patients. If you have an anal fissure, chances are good that you'll notice some or all of these signs:
The presence of fresh blood during a bowel movement
A sharp pain or burning during a bowel movement
Itching, irritation or tearing of the skin around the anal passage
Tightness or spasms in and around the anal opening.
Any of these could indicate the presence of a fissure, and by consulting promptly with proctology services in Garner NC you can get immediate relief and prevent the fissure from becoming worse.
Crohn's Disease
Along with ulcerative colitis, anal Crohn's disease is an inflammation of the bowel that affects more than 2 million Americans. Patients can go for many years with the illness without realizing they have it. The condition can't be cured, but it can be managed comfortably with medicine and, on occasion, the careful use of surgery. The most important aspect for any sufferer of Crohn's disease is to get early diagnosis, so treatment can begin immediately.
Anal Proctitis
This is the inflammation of the lining of the patient's rectum, and it commonly occurs in patients who suffer from inflammatory bowel disease. It can also be contracted as a result of a sexually transmitted infection, or caused by radiation treatment in cancer patients. We treat anal proctititis as promptly as possible, because otherwise the symptoms remain and the condition can become a chronic problem.
Putting Patients First
At Saleeby and Wessels, we believe in putting our patients first every step of the way. We'll prove this by working with you to find the solution to your particular condition, and providing you with the very best, most compassionate care at all times. Our highly-trained staff team will make you feel welcome and at ease, and our qualified medical personnel will give you confidence in the proctology services in Garner NC.