Do You Need to Locate a Proctologist in Southern Pines NC?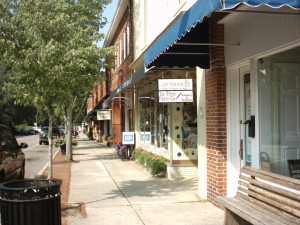 When you need to consult with a proctologist in Southern Pines NC, look no farther than leading proctology practice Saleeby and Wessels, which is located just 70 miles away. Saleeby and Wessels has been in existence for 55+ years, providing treatment and compassionate care to residents of the area for colorectal and anorectal medical problems. If you have a particular area of concern or you simply need to be screened as a precaution, we provide a personalized approach to your testing, diagnosis and treatment.
About Us
Our practice was founded in 1955 by Dr. Richard Saleeby, Sr., a board-certified colon and rectal surgeon. Patients dealing with pain, bleeding and itching caused by treatable conditions presented an overwhelming need for a proctologist to service the Greater Triangle area. In 1980 he was joined in the practice by his son Dr. Richard Saleeby, Jr. and in 2006 by Dr. Frank Wessels, who are both Fellows of colon and rectal surgery with extensive training and experience.
What Conditions Do We Treat?
At Saleeby and Wessels we treat a long list of colorectal conditions, with the primary goal to offer quality health care to patients who need care from a proctologist in Southern Pines NC. Conditions treated include:
Pruritus: This is a type of dermatitis that occurs around the anus and is often caused by hemorrhoids or anal fissures. Occasionally, more serious bacterial infections or inflammatory bowel diseases such as Crohn's or ulcerative colitis are to blame for pruritis. Symptoms include itching and pain in the region, which are increased by vigorous washing with strong soap and cleansers.
Irritable Bowel Syndrome: This condition affects more than 15% of the population. It is a functional disorder of the bowel with no obvious causes, which results in constipation, diarrhea, bloating, gas and occasional bowel incontinence. Treatment is symptomatic and requires attention from a medical professional who understands the condition.
Hemorrhoids: The symptoms of hemorrhoids include pain and itching around the anal area, accompanies by sensitive lumps that bleed during bowel movements. Hemorrhoids are swollen veins around the anus that become enlarged and bulge outside the anal canal. The cause of hemorrhoids is unknown, but constipation, age and diarrhea are believed to contribute to their development.
What Treatments Do We Offer You?
At Saleeby and Wessels, we make every effort to find the least invasive form of treatment for your condition. In many cases, these conditions can be cured without surgery. However, if you need a surgical procedure, our doctors have the skills and experience to perform it. Whether you need a screening colonoscopy, a polypectomy or perhaps a proctosigmoidoscopy, we use up-to-date equipment, diagnostic tools and procedures to identify the cause of your problem as well as the best method of treatment for you.
Our Patients-First Approach
As a leading proctologist in Southern Pines NC, our primary purpose is to give you the best possible care and a personalized solution for your problem. Our friendly team of staff are knowledgeable and experienced, and their respectful attitude and compassionate approach will allow you to feel safe and secure in our hands.
Our surgeons are all trained in general surgery as well as specialized methods, and are certified by both the American Board of Colon and Rectal Surgery (ABCRS) and the American Board of Surgery (ABS) to offer the highest quality health care services. We make it our mission to provide you with the most comfortable experience possible, and we put our patients first every step of the way.