Leading Proctologists in Hillsborough NC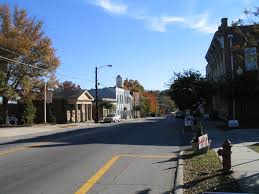 Finding qualified, experienced proctologists in Hillsborough NC can be as challenging as it is in other small towns. Founded in 1754, Hillsborough has around 7,000 residents who make up this close-knit community. When Hillsborough residents experience colorectal or anorectal disorders, they need to find a medical professional with the right qualifications who serves their location. That's where Saleeby and Wessels comes in; we provide a personal, compassionate approach to dealing with these problems, and we're located les than 40 miles away from the town.
About S&W
In 1955 our founder, Dr. Richard Saleeby, Sr was struck by the levels of pain and suffering caused by rectal conditions among people in the Greater Triangle region. As a board-certified colon and rectal surgeon, he undertook the commitment to improve Triangle residents quality of life by providing treatment and management of these conditions. He was joined by his son, Dr. Richard Saleeby, Jr in 1990 and Dr. Frank Wessels in 2006, both of whom are colon and rectal surgery Fellows with extensive experience treating patients.
Treatments Available
At Saleeby and Wessels, our experienced and compassionate proctologists serving Hillsborough, NC offer a range of treatments available for colorectal and anorectal conditions. Some of the conditions we see most often are:
Anal Fissures: These are small tears in the skin around the anus that cause pain and bleeding, especially after a bowel movement. Often mistaken for hemorrhoids, they are usually caused by spasms of the anal sphincter muscle. A range of treatment options for this condition means we will find the best possible solution to fit your lifestyle and circumstances.
Pilonidal Disease: Patients who develop an infection in the crease of the buttocks caused by a reaction to hairs embedded in the skin are diagnosed with this condition. The symptoms of the disease range from a small swelling to a large, painful mass, which can become infected and form an abscess. We treat this with methods such as surgical drainage followed by ongoing monitoring and management.
Fecal Incontinence: This is one of the most awkward conditions because it causes the patient to pass gas or leak feces. In most cases, mild fecal incontinence is treatable with medication, diet and exercises, but patients who suffer from this condition often avoid seeking treatment because of embarrassment or because they attribute it to growing older and believe they just have to live with it.
Saleeby and Wessels Approach
Many of the patients we see at Saleeby and Wessels have their medical conditions treated as outpatients, and we work hard to identify solutions that don't require surgery. When surgical procedures are unavoidable, however, our leading proctologists serving  Hillsborough, NC have the ability and expertise to take care of you using the most updated equipment and techniques in the medical profession. Diagnoses are made using the most modern technology, such as:
Screening colonoscopy
Polypectomy and others
Our personalized approach to patient care includes making sure that you are comfortable and at ease with our friendly, courteous staff. We want you to feel safe and secure and to know that you can ask us all the questions you need to have answered. We will always give you confidential, honest responses. Our surgeons have completed training in general surgery and are certified by the American Board of Colon and Rectal Surgery (ABCRS) and the American Board of Surgery (ABS). Our entire team embraces our mission to give you the most comfortable experience we can by putting you first, every step of the way.