Richard G. Saleeby Jr., M.D.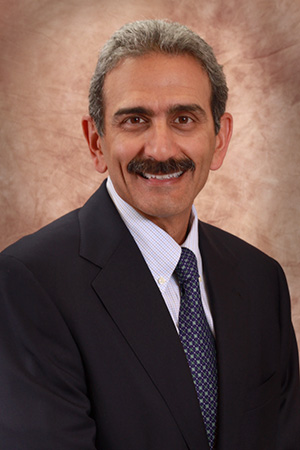 Born and raised in Raleigh, North Carolina, Dr. Saleeby Jr. attended North Carolina State University graduating in 1980 with a B.S. and M.S. in Zoology and Physiology. He attended the University of North Carolina at Chapel Hill medical school before completing a general surgery residency program at Memorial Medical Center in Savannah, Georgia. Dr. Saleeby Jr. later completed a Colon & Rectal Surgery Fellowship in Allentown, Pennsylvania. He is a Board Certified Colon & Rectal Surgeon. Upon completing his fellowship he returned to Raleigh and has been in practice with his father since 1990.
Dr. Saleeby, Jr. is an active member and past president of the Piedmont Society of Colon & Rectal Surgeons. He is a fellow of the American Society of Colon & Rectal Surgeons and a member of the NC & Wake County Medical Societies and The Christian Medical and Dental Association.
Dr. Saleeby, Jr. is married to Jackie Newlin-Saleeby and they have two daughters, Joanna and Julie. In his spare time, he enjoys spending time with his family, cooking, playing golf, traveling and is active in his church, Bible Study Fellowship, Athletes in Action and Fellowship of Christian Athletes.