When You Need a Proctology Services in Smithfield NC, We're Here for You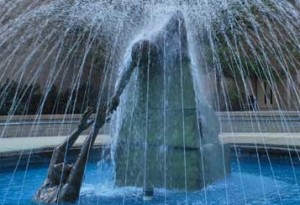 Located in Johnston County, North Carolina, Smithfield is a small town with an estimated population of just over 12,000 people.
With more than 4,000 households, residents need a range of healthcare services that are conveniently situated and easy to access.
To find proctology services in Smithfield NC, one of the options is to visit Saleeby and Wessels just 30 miles away in nearby Raleigh.
Services Offered
Saleeby and Wessels Proctology (S&W) offers a comprehensive slate of colorectal services. These include diagnostic and screening procedures, evaluation and management of embarrassing medical conditions in a compassionate, friendly atmosphere.
Diagnoses are based on:
Polypectomy
Diagnostic colonoscopy
Colorectal cancer screening
Our Patient Approach
We aim to treat patients using the least invasive means possible, and 90% of care is provided in-office. On the rare occasions when surgery is unavoidable, however, our board-certified colorectal surgeons are qualified to provide the necessary care. Both have extensive experience in the treatment of all anal and colorectal conditions, and are supported by a skilled team of trained medical staff.
Conditions Treated
At Saleeby and Wessels we treat colorectal conditions such as hemorrhoids and pelvic floor dysfunction, which can be managed on an outpatient basis:
Patients with pelvic floor problems have difficulty evacuating their bowels. The condition is typically caused by the contraction of pelvic floor muscles instead of relaxation, resulting in constipation, bowel incontinence and a feeling of incomplete passing of stool. We treat this condition with physical therapy called biofeedback, as well as diet and lifestyle modifications and exercise.
Hemorrhoids are an uncomfortable condition where vascular cushions just inside the anus become swollen and inflamed after bowel movements. The discomfort may be caused by internal hemorrhoids or external cushions that protrude from the anus. We treat hemorrhoids with diet and lifestyle modifications, laser or injection therapy or electrical current therapy. The majority of patients can be treated successfully without surgery. In cases where the hemorrhoids are severe or advanced, however, we might remove them surgically to enable the patient to heal.
We also screen for and treat conditions such as anal Crohn's disease, anal warts, fistulas, anal fissures and others.
Who We Are
Saleeby and Wessels was founded in 1955 when Dr. Richard Saleeby, Sr. followed his personal calling to provide residents with proctology services in Smithfield NC and surrounding areas. He discovered that there was an overwhelming need for skilled anorectal medical treatment to provide relief to patients suffering from treatable anal conditions that caused bleeding, pain and itching. Dr. Saleeby Sr. was later joined by his son, Dr. Richard Saleeby, Jr. and Dr. Frank Wessels, who are both colon and rectal surgery Fellows.
Visit S&W for the very best proctology services in Smithfield NC and unmatched care for all your anorectal conditions.